Hi guys!
I thought I would share a quick late night project I did the other night with you.
Both of my sons love "Furry" pillows and I had them all in the wash hoping regular pillows would do for a night (and quite possibly get them used to regular pillows-furry pillows hold smells..umm...stronger then normal pillows it seems) as it turns out, regular pillows are not on par with furry ones to my younger son and he just would not fall asleep.
With that in mind I knew I had some blue furry knit fabric I'd been saving on the fabric shelf to make something probably Cookie Monster themed since it is that perfect shade of blue.
I figured I would make a quick furry blue slipcover perfect for my little Bird to pet and cuddle to sleep with it so I grabbed the roll and an old throw pillow similar in size to the other random throw pillows I have (eventually I swear I will make them all cases and they will be cute! )
A little over 3/8 of a yard for 75 cents and I got it on a 75% off day
I laid out my fuzzy fabric on the table and set the pillow on it to get a rough idea of how big I wanted the front to be, most of my throw pillows are a few inches bigger then this one so I wanted to make the case big enough to use on them as well.
I cut the front and flipped the remainder over to cut the 2 overlapping back pieces.
After both were cut it looked like this-exiting right?
I sewed it all up around the edges with the fuzzy side facing in and overlapped the back pieces by a good 3-4 inches hoping to make it harder for my clever little Bird to take the pillows out.
This is where it is an "Almost" Monster pillow, I thought about this as soon as I got everything stitched up but this pillow could have been super awesome with a tongue and teeth added into one of the seams and some crazy eyes like these super cool creature pillows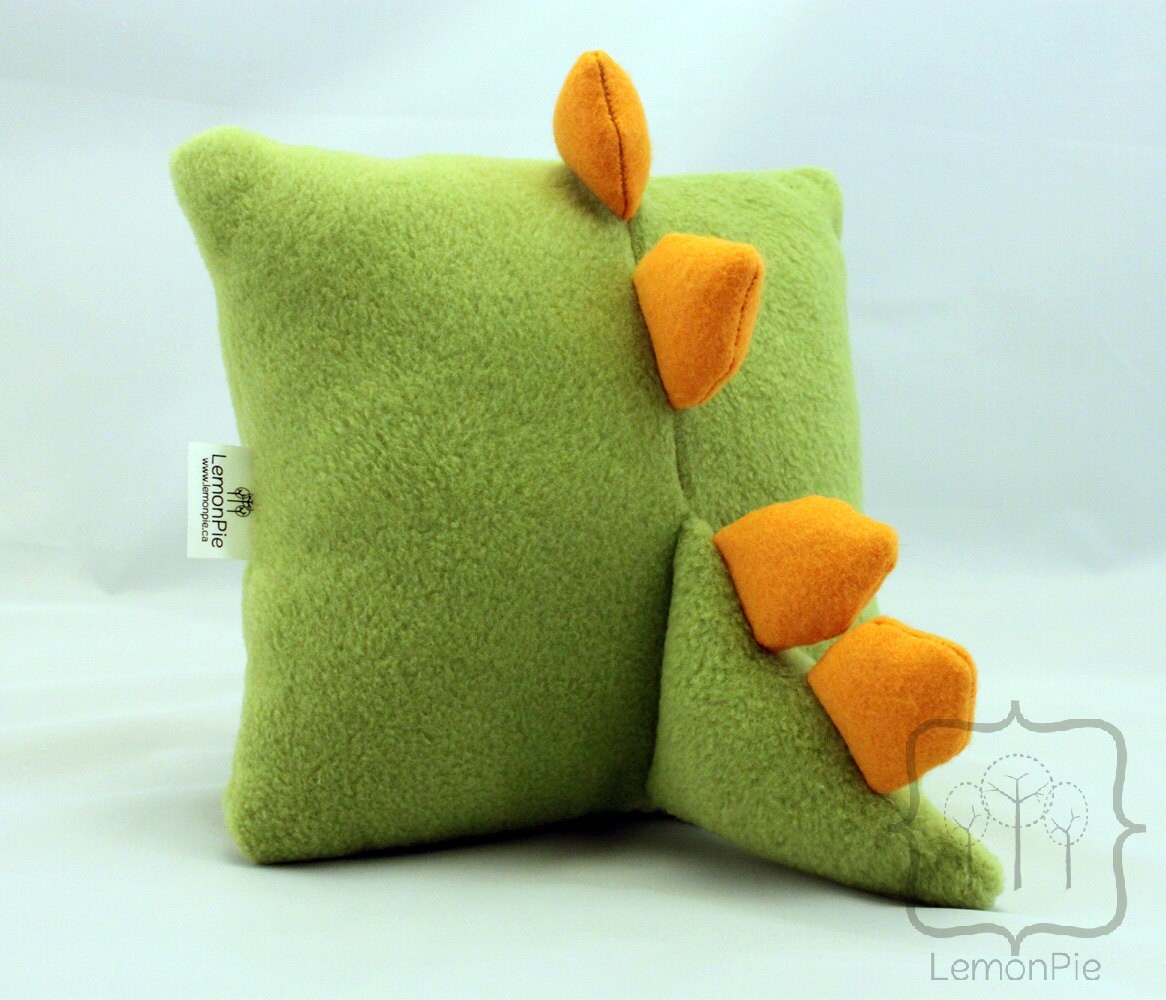 This tail is so cool for a little boy! Oh my I'll have to make one like this!
I love his giant eyes!
And this one I adore the cookie!
I'm pretty sure I have more furry knit fabric so I'm going to make another furry pillow case and add eyes and a mouth to it for a real monster pillow-perfect for any little boy's room!
What do you guys think? A fun enough boy pillow?
Have a great day!
Bonnie MS